Best Menswear Clothing Stores in San Francisco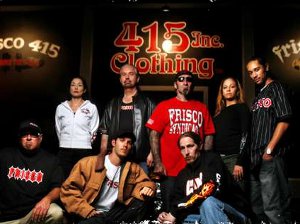 June 20, 2011 1:55 PM
San Francisco's men like to show some serious style. From designer duds to chic suits to casual organics, we've got the 411 on the best in local menswear.
415 Clothing
San Francisco is a diverse town with a diverse collection of people expressing themselves through clothing. For hard-edge, high quality casual gear with a serious biker vibe, you've got to check out 415 Clothing. Heavy sweatshirts touting, "Frisco Built" feature skulls screened on the hood and sleeves, and truly local flat-billed caps show off your 415 roots. Don't let the edgy vibe scare you. The service is friendly and fun, and you'll walk away with some "hella tight" gear.
Leave a comment
Comments will be approved before showing up.